About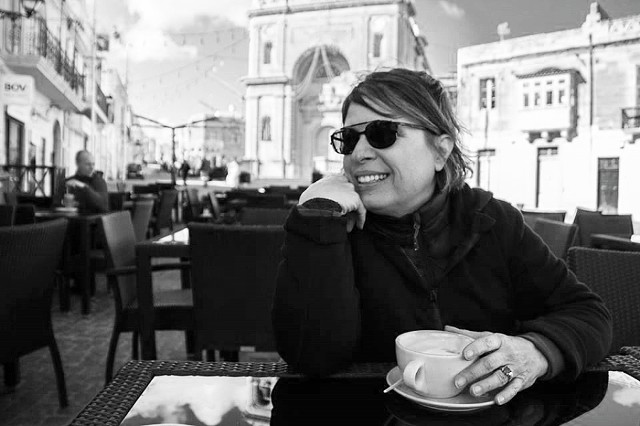 Karen Albanese Campbell is an award-winning multidisciplinary visual artist who creates in print, paint and fabric. She has twice been awarded "Best in Show" for the All Ohio Show at the Zanesville Art Museum, in two different categories: prints/drawings and textiles. As a core-member of Phoenix Rising Printmaking Coop, she participated in a "Big Ink" large scale printmaking event, creating her award winning print "Moment of Silence" which is now in the collection of the Columbus Museum of Art.
Preferring to show her work in public venues, Albanese Campbell has exhibited her work in solo shows at the Grange Insurance Audubon Center in Columbus, the Stowe-Munroe Falls (Ohio) Public Library, Groveport (Ohio) Municipal Hall, Vineyard Columbus North Hall Gallery and Phoenix Rising Printmaking Gallery, also in Columbus. She has also been exhibiting her paintings, prints and art quilts in juried group shows around the United States since 2011. Before that she was principal designer and illustrator of Albanese Design, her own studio, creating promotional, identity and branding projects for a wide variety of clients including several performing arts organizations. During this time, she won an Emmy Award for art directing a TV promotional spot for Players Theatre Columbus.
Karen earned her BFA in painting and printmaking at Boston University where she studied with a "Who's Who" of Boston Expressionists and significant artists such as John Wilson, Sidney Hurwitz, David Aronson, James Weeks and Arthur Polansky. Karen is currently the President of Phoenix Rising Printmaking Cooperative. She and her husband lived in southern Mexico for a time before they settled in Columbus, Ohio.
Photo of the artist in Malta. Photographer: Peter Campbell